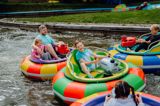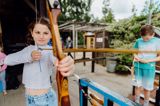 A whole world of exciting activities to explore!
Did you know Tree Tops Trail is part of Heatherton World of Activities - Pembrokeshire's 'all year, all weather' attraction with more than 25 exciting activities on one site?
Heatherton is the home of family fun where you'll find a world of entertainment for all ages; from family friendly days out to adrenaline-pumping Pembrokeshire adventures! Whether you want to walk on water, make a splash on our bumper boats, bomb around our high-speed go kart circuit, let the kids loose on our Kids' Driving School or attempt our three thrilling escape rooms at Tenby's Great Escape, you'll find all this at Heatherton and much, much more.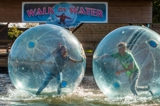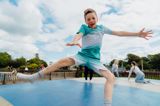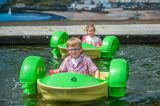 ALL YEAR, ALL WEATHER FUN!
Heatherton is open all year round and our unique 'only pay when you play' approach means you can tailor your experience by choosing your favourite activities. Spectators can then watch for free, but once you see all the fun on offer you'll find it difficult to resist! 
We're proudly a dog-friendly attraction and we even have our very own dog agility course, so the whole family enjoys the day out!
So go on.....take a peek at our Heatherton Activity Zones and come and join in the action!
You'll find everything you need to know at www.heatherton.co.uk, but feel free to get in touch at info@heatherton.co.uk or 01646 652000 if we can help.
Let The Adventure Begin!
It's easy to check availability for our Junior and Senior Tree Tops Trails and book your adventure in just a few clicks - simply click on the button below!